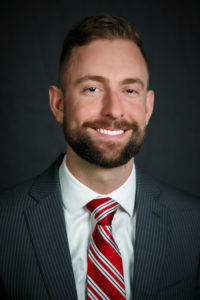 Trevor Cook
President, Head Linguist
Click here for resume
trevor@cookintercultural.com
Trevor received a bachelor's degree in International Relations and Linguistics from Brigham Young University and completed post-graduate study in the Chinese Language Flagship program. He has been translating Chinese into English since 2009 and founded Cook Intercultural Services LLC in 2016 to broaden the range of linguistic, educational, and consulting services he could offer. Separate from translation, he has over five years' experience using Chinese professionally abroad, including for the Department of State as a consular officer at the U.S. Consulate General in Shenyang, China.
Memberships (Click links to see member directory profiles):
Kristen Cook
Founding Partner, Operations Specialist
kristen@cookintercultural.com
When not assisting with the operations of Cook Intercultural, Kristen facilitates transactions in the hot (literally and figurately) Phoenix real estate market at a national title agency.